In this example we will put in good order our photo folders for year 2005.


1) Select folder using Explorer.
Source folders: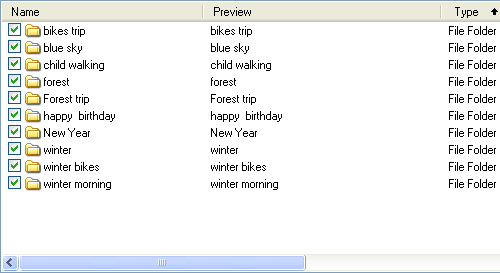 2) Manage template.
Clear Template: Click in the menu [Template] -> [Clear Template].

First field: select date and make set the file create date.


Second field: Select "Source name" and set "First Of Each Word Uppercase".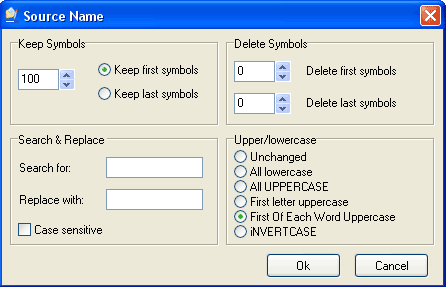 Separator value set to "_".

Template will be like on the following screenshot:



Preview panel shows: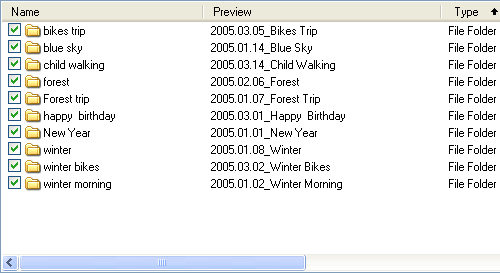 3) Rename.
Click "Rename Folders" on the tool bar.

Rename Report shows:


Click the "Ok" button.


4) Result.
As you see, now folders come to a date oriented order.